! --- ****** Edit Below ****** -- >
Rewound Radio
It`s not how old it is... It`s how GOOD it is!

Currently Playing on Rewound Radio:

Chubby Checker - The Hucklebuck


Scan it and remember it!

Click or Tap: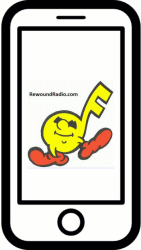 -or-


SSL - HTTPS Link: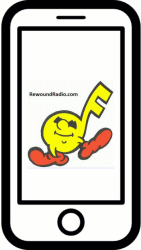 Stand Alone Player?

Here (128K Mp3)

Slow Connection:

Here (64K Mp3)
Note: If the Stand Alone Player links have stopped working on your browser, we have an easy fix:

Fix Stand Alone Player Links

More Ways To Listen!
Here
Alexa?
"Alexa play Rewound Radio"



TuneIn App?
Here

iHeartRadio App?

Here
Talk to The Rewound Radio DJ!
Direct Rewound Radio Studio Request Line!

(Request a song, make a suggestion -- we'd like to hear from you!)
Here
Requests/Comments for Jon Wolfert's Sunday Jingle Show!

(Request a jingle -- send Jon a note -- comment on his live show!)
Here
Facebook:
Here
Recent Rewound Radio Commentary and Interviews:
Here
Rewound Radio
More Than Just The Best Music!
(U.S. Eastern Time)

The Rewound Radio DJ Hall of Fame
Saturday at 12 Noon
The History of Rock and Roll with Gary Theroux
Weekdays at 10AM, 3PM and 9PM

Music and Jingles LIVE with Jon Wolfert!
Sunday at 3PM
Rewound Radio LIVE with Allan Sniffen
Saturday afternoon at 3PM
Sunday afternoon at 12 Noon

It's not how old it is... It's how GOOD it is!
And... it keeps getting better!
Rewound Radio Sponsored Historical Radio Station Web Sites:


WABC Musicradio 77
WMCA Good Guys
WOR-FM
New York Radio Message Board


Oldies Message Board
Rewound Radio...
Dedicated to preserving the sound of classic Top 40 Radio!
Rewound Radio is a nonprofit association under Section 501(c) (3) of the IRS Code.
Music royalty payments are made as such to: